Friday, November 01, 2002
First thigs first! If you're in the Bay Area, come check out this El Rey/DJ MC Hehser show next week!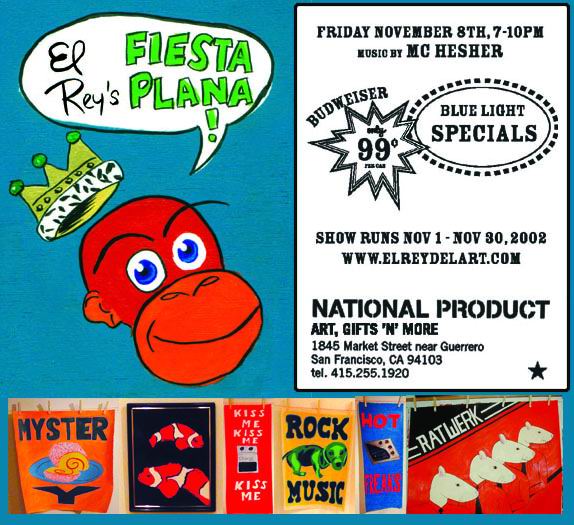 posted by
Randy
on 11:23 AM |
permanent link to this entry
Thursday, October 31, 2002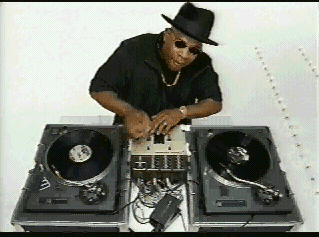 Rocktober.com Mourns The Loss of Jam Master Jay.
posted by
Randy
on 10:32 AM |
permanent link to this entry
Wednesday, October 30, 2002
posted by
Randy
on 12:58 PM |
permanent link to this entry
Tuesday, October 29, 2002
posted by
Randy
on 11:51 AM |
permanent link to this entry
Monday, October 28, 2002


What's The Deal With The Cover Of Charmbraclet, Mariah Carey's New Album?
Yeah, I know-- two days in a row with Mariah Carey as my lead story. So be it. Anyways, check it out:




Just some quick thoughts (many of which are echoed in this Velvet Rope discussion)
-This is perhaps the most obviously air-brushed/Photo Shopped album cover in history.
-At first glance, Mariah looks like she's smiling-- but look at the picture a bit longer and it looks like she's terrified. Notice the sadness in her eyes, particularly in her right eye (obsucred by the hair falling down her face, natch).
-That hand in the upper left hand corner-- is it hers? The skin color of the hand doesn't match her face.
All added up, it just seems kinda creepy to me. Pre-order Charmbraclet (creepy cover and all) from Amazon.com by clicking here.


Producer Who Had Role on 'Layla,' 'Respect' Dead
Tom Dowd,. a staff engineer at Atlantic Records for over 25 years, died Sunday morning at the age of 77. He produced and/or engineered some of the greatest songs in the rock era, including Aretha Franklin's "Respect," Derek and the Dominos' "Layla" and Lynyrd Skynyrd's "Freebird," among countless other. Check out Music Man: Ahmet Ertegun, Atlantic Records, and the Triumph of Rock'N'Roll for more info about how important his work was to rock n' roll history.


Tom Petty Is Pissed
Tom Petty gives Rolling Stone 10 reasons why the record industry sucks. Some of it is "Tom-Petty-is-a-crabby-old-man" ("6. Filthy lyrics make me sick"), but most of it is on point. Tom Petty dropping science on yo' azz on the real! His whole new album, The Last DJ, is a concept piece about how the record industry sucks. Pick up from Amazon by clicking here.

posted by
Randy
on 2:05 PM |
permanent link to this entry